When not working, some of the time I spend in front of the Pc is with creative stuff ...
So finally; a fantasy world which where born in the late 80's due to our Pen & Paper. Developed further through the 90's P&P, and the zeros Rune, Mirth, and AoC community, drama queens and heroes, and all the Minature nobilities, rag tags and hoodlums, Zaphirs gamer comrades and last -but not least my friend Peter Folke Pedersen ...
I have finally reached a stage where my fantasy world now have it's own poster done in print, and hung up. Ye, I have it on the web as well, and website will be redone during the next week or so...
-enjoy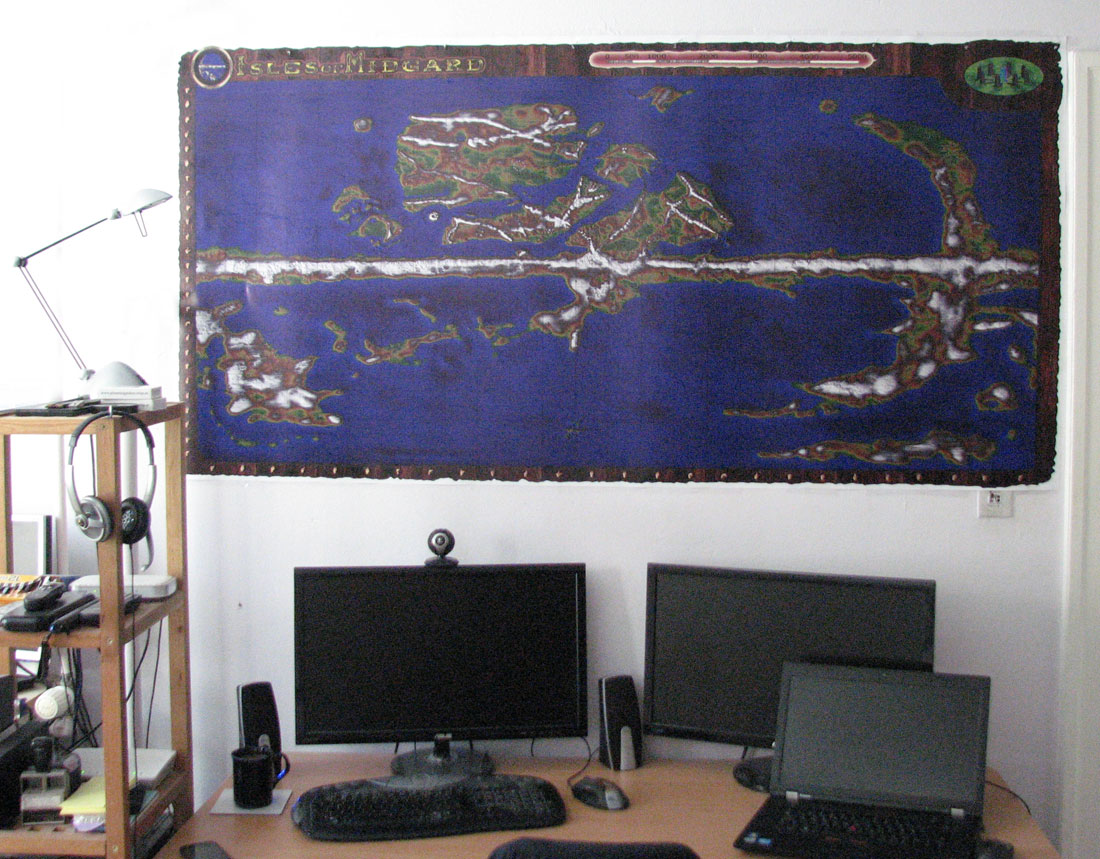 [/img]